FATHER'S

DAY
June 19 at 9 & 10:45AM
Hi

Dad!

👋
We're so grateful for you and want to celebrate all you do! We've got some special gifts just for you during our service. Here's what you can expect:
FREE COFFEE FOR DADS
All of our dads are welcome to a signature drink from our cafe on us! Just a little thank you for all the late nights and hard work.
GIFT CARD GIVEAWAY
We have cards for Menards, Texas Road House, and more! Be sure to enter to win when you arrive at church.
FUN FOR YOUR KIDS
Your kids will have a BLAST!! All kids Kindergarten-6th grade will be learning about Jesus in our fun and creative large and small groups. We also have a safe and fun environment for your nursery-PreK kids to play. All of our volunteers are background checked, and our kids space is secure and monitored. Your kids will be begging you to come back!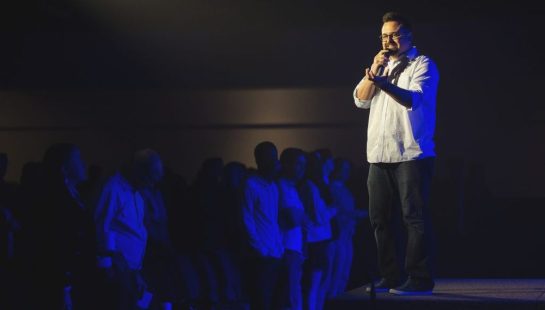 LIFE-CHANGING MESSAGE
Hear a relevant and practical message that will help you in your everyday life! We will be talking about a God who brings resurrection to the joy in your life.
YOUR

KIDS

WILL

HAVE

A

BLAST
All early childhood (Birth-PreK) stay in their classroom for the morning. Elementary kids (Kindergarten-6th Grade) start in Small Groups in their classrooms for 15 mins, then they go to Kids' Worship room for Large Group where they sing and hear the story. The final 25 mins are spent back in Small Group for activities and discussion time.
Clothes. That's our only request. We are much more concerned about what's going on inside of a person, than the outside. While most of our pastors and staff are usually in jeans, you are welcome to wear your Sunday best if that's how you feel comfortable!
Having church in an old Wal-Mart building has its advantages, and parking is one of them! We have plenty of parking directly out front of the church, but also a little on the south side of the building if it gets tight.
We sure hope not. A life connected to Jesus should be fulfilling and rewarding. We strategically plan weekend gatherings to engage your heart, mind, and soul. We use music, video, relevant teaching, and other experiential elements to help you know God in a meaningful way.
Yes! MC Kids is an interactive and fun learning environment for your children to grow and flourish in with our trained and background checked leaders. You can enjoy the weekend Worship service with the comfort of knowing your children are well taken care of!
We sing a variety of contemporary and established each weekend. From Chris Tomlin, Hillsong, and Bethel to Keith Green, Isaac Watts, and other classic hymn writers. Nothing is off limits as long as it brings praise to Jesus!
I AM __________, CAN I STILL COME?
No matter what you want to fill in that blank with, the answer is YES!
We want to be a welcoming community that aims get to know you better and help you encounter our loving God in new ways.
WE

RECOGNIZE

THIS

TIME

OF

YEAR

CAN

BE

HARD
For those struggling to become fathers, those who have lost a child, and those who have lost fathers, we see you and we recognize your grief and struggle. We want to support you during this difficult time. We want to help you find a place of healing.